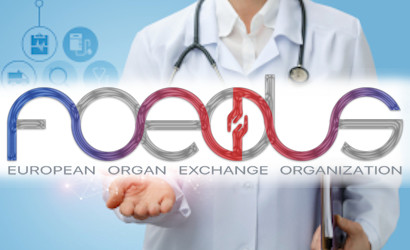 In May 2019, Executive Agency "Medical Supervision" joined the Cooperation Agreement for the FOEDUS EOEO IT portal. The portal was created within the FOEDUS JA project and funded by the European Commission.
The portal is intended to ensure quick and effective information exchange in cases of surplus organs or demand for organs for patients in life-threatening states.
The platform is administered by KST – the Czech Republic's national competent authority on organ donation, which owns the platform's IT address and source codes.
The current members of the Agreement are the competent authorities for transplantation of the Czech Republic, France, Italy, Lithuania, Poland, Slovakia, Spain, Switzerland, Great Britain, Bulgaria and Ireland.
The Agreement covers more than half of Europe's population – 371.5 million people.
Countries which are not EU Member States have expressed interest in joining (namely, Belarus and Moldova). They have to meet the requirements of Directive 2010/53/EU in order to join.
Contacts with Scandiatransplant and Eurotransplant were established.
The Agreement provides for an opportunity to sign bilateral and multilateral agreements to regulate the mechanism of interaction between the countries in accordance with the European organ donation and transplantation directives transposed in their national laws.
Each member country pays a minimum annual contribution of 1000 euro for the maintenance of the portal.
529 offers were made between 1 January 2016 and 31 December 2018, or 17 offers per month on average; 185 were accepted, or 4 per month on average; 103 transplantations were completed; 13 organs were offered to Eurotransplant.
The country with the highest number of offers was France, followed by Switzerland, the Czech Republic, Slovakia, Greece, Latvia, and Malta.
Outside of the FOEDUS Agreement, France has offered organs to Eurotransplant and Scandiatransplant.
The countries with the highest number of accepted organs were Italy, the Czech Republic, and Spain. Liver donations constituted the highest number of extended and accepted offers.
In terms of age demographics, approximately 50% of offers (mostly heart and liver) and transplantations were performed in the 0-18 age group.