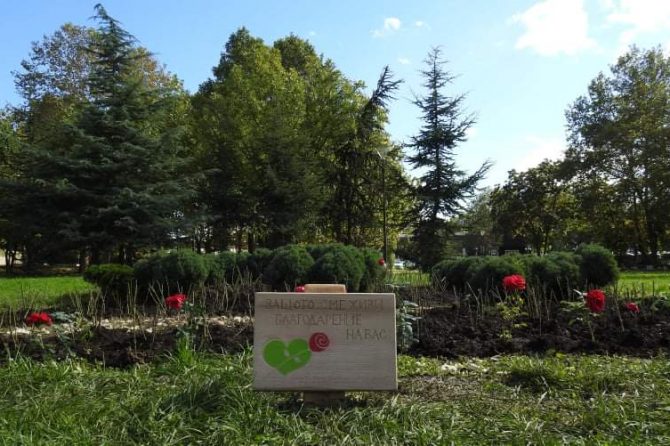 A garden with 202 roses, one for each organ donor in Bulgaria since 2005, was opened today in the grounds of the National Palace of Culture. The event was attended by the Minister of Health Dr. Boyko Penkov, the EAMS acting executive director Miroslav Mutafchiyski, and prepresentatives of patient organisations.
The rose garden is a token of gratitude for the people who gave new life to others and for their loved ones for their immense magnanimity in such a dark moment in their lives.
The idea to plant roses in commemoration of the donors was proposed by the Association of Patients with Respiratory Failure and Lung Transplantations. The garden was planted with the support of EAMS, Sofia Municipality, and the Parks and Urban Gardens municipal corporation to mark the European Day for Organ Donation and Transplantation.
You can find pictures from the event in our gallery.