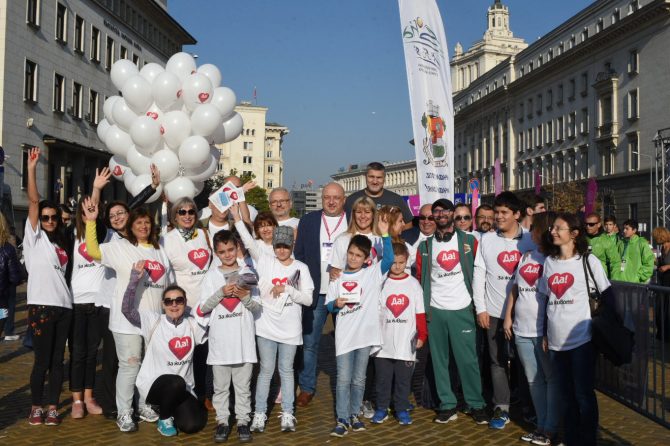 Almost 30 people with transplanted organs and their supporters made an individual start at the 2019 Wizz Air Sofia Marathon today.
The goal of our transplanted fellow citizens in this special start was to run 42.19 metres (a symbolic distance based on the full distance of 42.195 kilometres) to support and remind all patients on the waiting list that they have a chance to live a full life.
Executive Agency "Medical Supervision" and the Ministry of Health jointly with the Council of Europe organise events in support of organ donation and transplantation, with cooperation from NGOs, patient organisations and the media.
We would like to thank the Minister of Youth and Sports, Mr. Krasen Kralev, the great Lyubo Ganev, and the director of the Sofia Marathon, Mr. Daniel Dukov, for their full support and cooperation for the sporting initiatives devoted to the European Day for Organ Donation and Transplantation.
We would also like to thank everyone who helped us conduct the initiative.
You can find pictures of the event in our gallery.