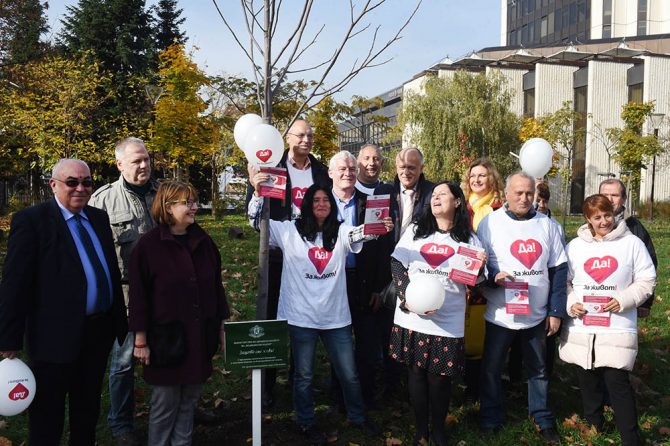 "Let's sit down more often with our families to talk about organ donation and transplantation. The donor card, which is a part of the National Campaign "Yes to Life!" is a good conversation starter for this kind of open talk with our loved ones," the deputy Minister of Health, Dr. Boyko Penkov, said. He took part in a ceremonial planting of a tulip tree near the National Palace of Culture as a tribute to the people whose donated organs have saved others' lives.
The tree is a sign of gratitude to their loved ones who took the difficult decision to help people in need of organ transplantation. The initiative was a part of the National Campaign to Promote Organ Donation and Transplantation "Yes to Life!"
The event was attended by the deputy executive director of Executive Agency "Medical Supervision" professor Dr. Petko Salchev, and patient organisation representatives. They planted the symbolic tulip tree to commemorate the people who have saved a human life and as a sign of gratitude to their families.
"We have donations almost every month and thanks to them we have successfully transplanted patients, but this needs to happen more often, because the number of waiting patients is high," the deputy minister added.
You can find pictures from the event in our gallery.