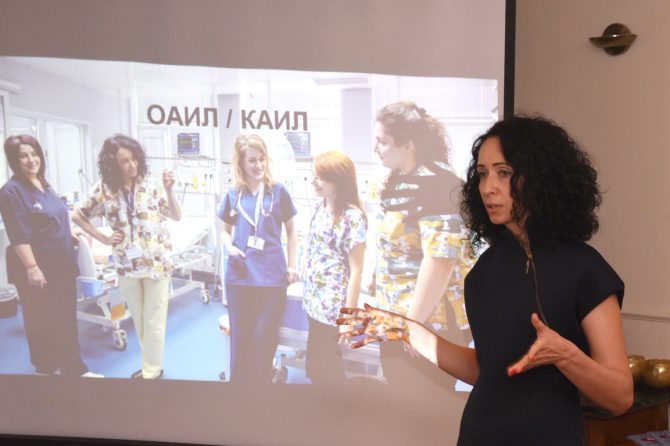 A seminar for donation coordinators from across the country was held in Sofia on 12 October – the European Day for Organ Donation and Transplantation. The title of the seminar was Organ Donation and Transplantation: Challenges and Prospects.
At the forum opening, Dr. Boyko Penkov, deputy Minister of Health, wished the participating physicians good luck and said he expected to hear their ideas about further actions from the government to facilitate their work. Dr. Penkov added that the measurable goal set by the Ministry of Health and the Executive Agency "Medical Supervision" (EAMS) is 70 to 100 donors per year.
In his address, Rosen Ivanov, executive director of EAMS, committed to engaging established transplant specialist from Bulgaria and abroad as lectors in the future. Today's seminar's foreign guests came from Romania: Dr. Genady Vatachki, a liver transplantation specialist with the Department of General Surgery and Liver Transplantation at the Fundeni Clinical Institute, and Dr. Radu Zamfir, the director of Romania's National Transplant Agency.
Bulgaria was represented by Dr. Sibila Marinova, donation coordinator in the hospital with the highest number of donations in Bulgaria this year – Multi-Profile District Hospital for Active Treatment Dr. Stefan Cherkezov AD in Veliko Tarnovo, prof. Emil Paskalev, head of the Nephrology and Transplantation Clinic at the University Multi-Profile Hospital for Active Treatment Aleksandrovska EAD, and prof. Atanas Shterev, the person responsible for introducing reproductive medicine and assisted reproductive technologies in Bulgaria.
The Bulgarian and Romanian experts in donation and transplantation coordination shared their insight and experience and discussed issues and cases from their clinical practice concerning organ donations.
You can find pictures from the seminar in our gallery.