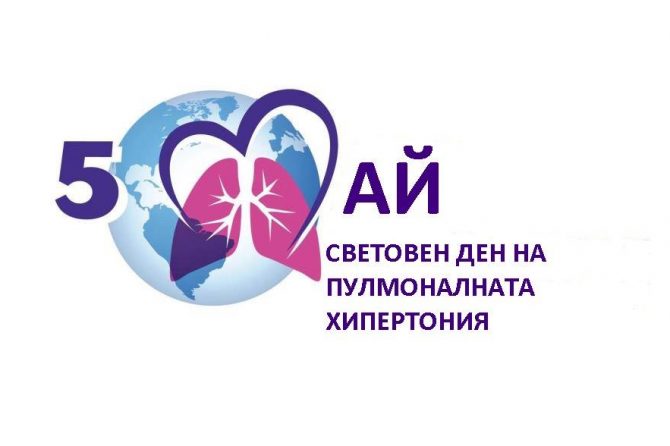 For the eighth consecutive year, the international community marks World PH Day on the 5th of May. Also known as "blue lips disease", in its end stage pulmonary hypertension is only treatable by means of lung transplantation. Each year, between the 5th and the 31st of May, a dedicated global information campaign is launched to help raise public awareness of the condition and show solidarity with people living with PH. Awareness can help people across the world receive a timely and accurate diagnosis and a chance to live longer and better lives.
This May, more than 80 national associations from across the world will take part in the international campaign to raise awareness and support access to diagnostics, treatment and care for pulmonary hypertension patients. They will share photos, stories and messages across social media using the World PH Day 2020 logo – a heart-shaped globe, symbolising the unity and the need for greater awareness of the condition. The logo was chosen by representatives of pulmonary hypertension associations from all over the world.
Internationally, the idea for a World Pulmonary Hypertension Day came from Pulmonary Hypertension Association Europe, the American and the Latin American Pulmonary Hypertension Associations. Bulgaria took part with local initiatives organised by the Bulgarian Society of Patients with Pulmonary Hypertension and the local Pulmonary Hypertension Association.