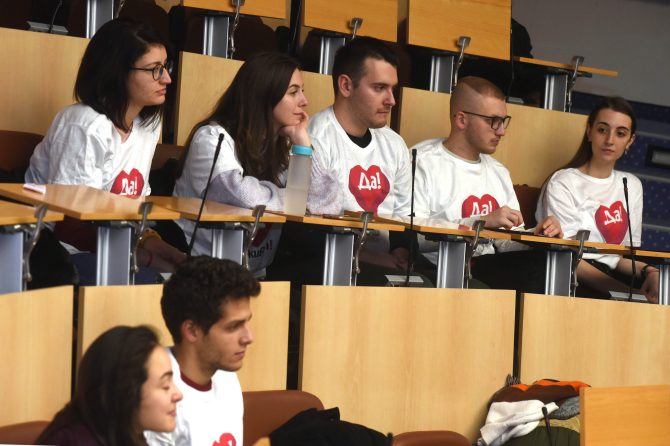 Rosen Ivanov, executive director of Executive Agency "Medical Supervision" gave a welcome speech before representatives of the Sofia branch of the Association of Medical Students in Bulgaria (AMSB) during a lecture on transplantation that is a part of Ministry of Health and EAMS national campaign "Yes to Life". Associate professor Ivelin Takorov, head of First Abdominal Surgery Clinic at the Military Medical Academy, was guest lector at the event.
Mr. Ivanov communicated the campaign's purpose to the students – to raise public awareness of the benefits of organ donation. In 2019, there were 14 successful donations in Bulgaria, resulting in 41 saved lives; 32 of the recipients were Bulgarian citizens and 9 were other Europeans. He thanked the future medical professionals for their interest in the field and expressed a wish for these meetings to happen more often.
The medical universities in Sofia, Plovdiv and Varna lent their support to the Yes to Life!" campaign. They all dedicated special classes to the topic of organ donation and transplantation, with guest lectures by donation coordinators Dr. Kostadin Chifligarov, Dr. Sibila Marinova and professor Viliyan Platikanov.