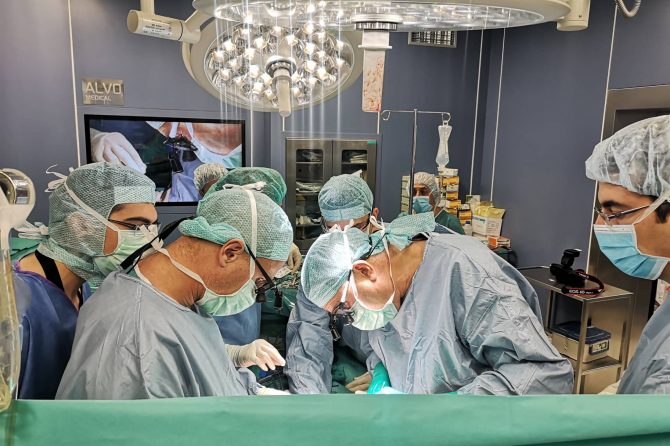 Two successful kidney transplantations were performed by teams of the University Multi-Profile Hospital for Active Treatment Aleksandrovska. The recipients were a 58-year-old woman from Petrich on dialysis since 2011 and a 47-year-old man from the Pazardzhik region with chronic kidney failure. The patients are stable and recovering in the Anaesthesiology and Intensive Care Unit at the hospital.
A team of the Lozenets hospital performed a successful liver transplantation and saved a 38-year-old man with advanced liver disease. The patient is doing well and is currently in the hospital's Intensive Care Unit where doctors are monitoring his recovery.
The three transplantations were made possibly by a donation completed by the team of the University Multi-Profile Hospital for Active Treatment Dr. Georgi Stranski in Pleven. The donor was a 36-year-old woman who was declared brain dead.
The Ministry of Health and Executive Agency "Medical Supervision" would like to offer their condolences and gratitude to the deceased woman's family for their altruistic decision to donate her organs and thus allow fellow Bulgarians in need of organ transplantation to live.