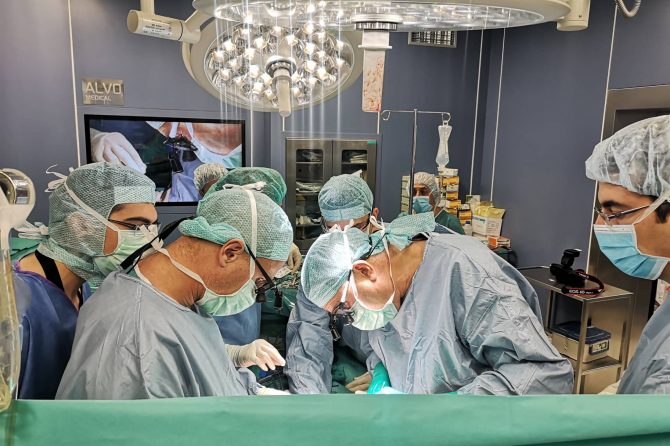 Three men got a new lease of life thanks to the 12th donation completed so far this year in Bulgaria, after the family of a brain dead 43-year-old man made the compassionate decision to donate their loved one's organs.
On the very next day, 18 September, physicians from the Lozenets University Hospital successfully transplanted the kidneys into two men, both 47 years old, and the team of the Military Medical Academy in Sofia transplanted the liver into a 36-year-old man with end stage liver disease.
The Executive Agency "Medical Supervision" team, which organised and coordinated the donation with the support of the Ministry of Health, would like to offer our condolences to the donor's family. We would additionally like to thank the teams of the Varna Emergency Medical Service, the Sofia Emergency Medical Service, Lozenets University Hospital, the Military Medical Academy in Sofia, the General Directorate National Police and the Bulgarian Air Force (Ministry of Defence).