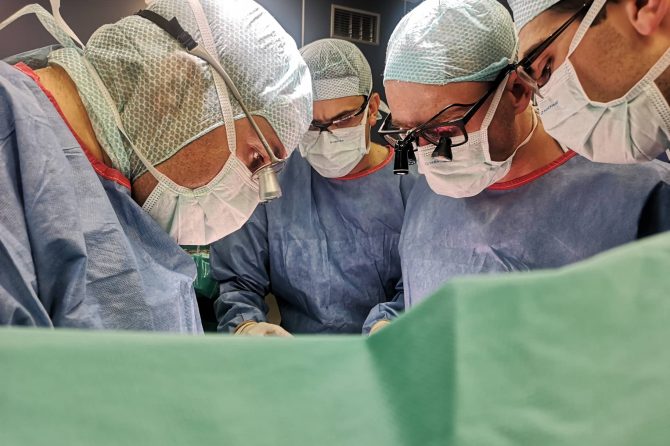 The clinical teams of the Military Medical Academy (MMA) and the Lozenets University Hospital gave three Bulgarian citizens a chance for a more balanced and better life last night. The transplantations were made possible after a successful donation in Pleven managed by Dr. Georgi Dimitrov from the city's University Hospital.
Two men, 41 and 61 years old, received new kidneys in the Lozenets hospital in a transplantation performed by professor Lyubomir Spasov and his team.
In MMA, a team headed by professor Nikola Vladov transplanted the donated liver into a 59-year-old man with an end-stage liver disease.
Sixteen donations were successfully completed in Bulgaria since the start of this year, giving new organs and life to 46 people – 37 Bulgarian and 9 European citizens.
The three recipients were saved thanks to a 63-year-old male donor from Pleven who was declared brain dead as a result of a traumatic brain injury. Despite their pain, his family gave their consent to donate his organs and save the lives of strangers.
The Ministry of Health and Executive Agency "Medical Supervision" would like to offer our condolences to the deceased's family and thank them for the courageous decision to donate his organs.
After the latest transplantations, the number of Bulgarian citizens on the waiting list is 1152.